Prime OS ISO Download  for PC JUST  in 1.8GB (UPDATED 2023)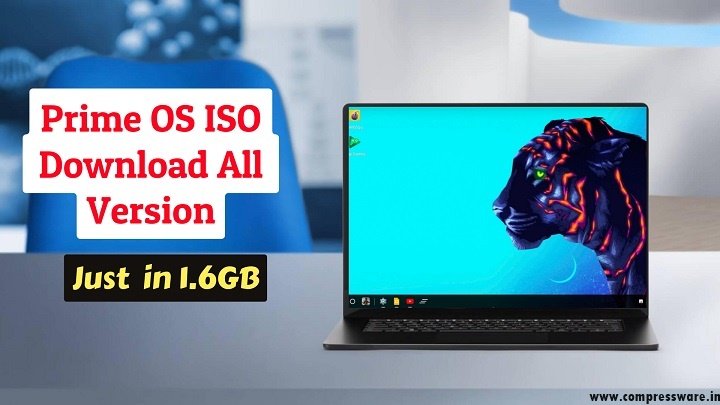 If you want to download Prime OS ISO for your 32bit or 64bit PC, then you've come to the right place. Prime OS is an Android operating system that provides a complete desktop experience on your PCs and laptops.
This is a simple and versatile operating system that can be installed on any laptop and can be downloaded from a variety of sources. so in this article, we are sharing a Prime OS ISO download link for PC and MacBooks.
The Prime OS 2023 ISO image can be downloaded from our website as well as third-party download sites like Softpedia and Filehippo. We also shared Prime OS Offline Installer on popular file-sharing websites like Google Drive, Mediafire, mega, archive.org, and Reddit. Both the ISO and the Offline Installer are available for both 32-bit and 64-bit PCs and laptops.
Prime OS ISO has a powerful interface and an Android-based interface. If you use a PC or a laptop, this prime os is the best option because it can be used in both Windows and Mac with dual boot.
Can you install primeos on a clean formatted hard drive?

Obviously, it is simple to install Prime os on a freshly formatted hard drive. Prime OS can be installed on either an SSD or a hard drive. To install PrimeOS on your computer, you will need at least 2GB of RAM and 20GB of free space. Once PrimeOS is installed on your machine, you will be able to run Android applications and games from the Google Play Store directly from your hard drive.
Can we install Prime OS on an old laptop or PC with 2GB of RAM?
This depends on how much RAM it has. If your laptop has 2GB of RAM, you can easily install Prime OS on either a 32-bit or 64-bit base PC without any issues.
Let's say your laptop only has 1GB of RAM and you have already loaded Prime OS anyhow. then you will many lagging issues on your pc, it is because 1GB Ram is not enough to install and run PrimeOS.
I have a laptop with a touch screen. My question is whether Primeos supports touch screen laptops.
Yes, you guessed correctly; Prime OS supports touch screens and laptops like other operating systems. prime os is completely optimized for touchscreen devices, so you can easily use the touch feature on your laptop.
What is the difference between primeOS classic standard and mainline?
The difference between Prime OS Classic Standard and PrimeOS Mainline is in the hardware support they are designed to run on. PrimeOS Classic Standard is designed to run on older model computers with lower-end hardware, such as low ram and hard disk base computers.
while PrimeOS Mainline is designed to run on newer, more powerful hardware, such as i3, and i5 processor-based computers. The user interface of Prime OS Classic Standard is very similar to that of Windows PC, while Prime OS Mainline has a more Android-style interface.
can i make running Prime OS on USB Drive and use it any pc
Yes, it is possible to make a Prime OS bootable USB drive and use it on any PC. To do this, you will need the Prime OS installation ISO file, a USB flash drive with at least 8GB of free space, and a program like WinToUSB. This will allow you to install Prime OS on your USB flash drive and you can use it anywhere.
System Requirements For Prime OS 2023 
Developer & Publisher: PRIME OS

Build Year:  2017

Processor: Intel and AMD-based x86.

Ram:  2GB minimum 

Operating system : Windows/Linux/Ubuntu and Mac

HDD: 10GB minimum Storage 
How to Make a PrimeOS Bootable USB Flash Drive in 30 Seconds from an ISO File
How to install PrimeOS without any problems on your main hard drive.(Clean Installation)

Just go to this Tutorial and follow the instructions to install Prime OS on your laptop.
Prime OS Operating system Preview
How to download PrimeOS All Version ISO Image Just 1Click
Here you will get all iso image files of prime os. You can download anyone. Just click on the below link, which will take you to the official website, where all the prime OS ISO Image All versions are uploaded.
Prime OS ISO Image Download 32-64bit ALL Version (Fastest Android OS)
NEXT READ THIS:
Final Word:
I hope I shared all the information regarding Prime OS ISO Image in this post still want any help just comment below.