Windows 11 Super Lite 22H2 ISO image 32-64bit ENG Google Drive Zip File Download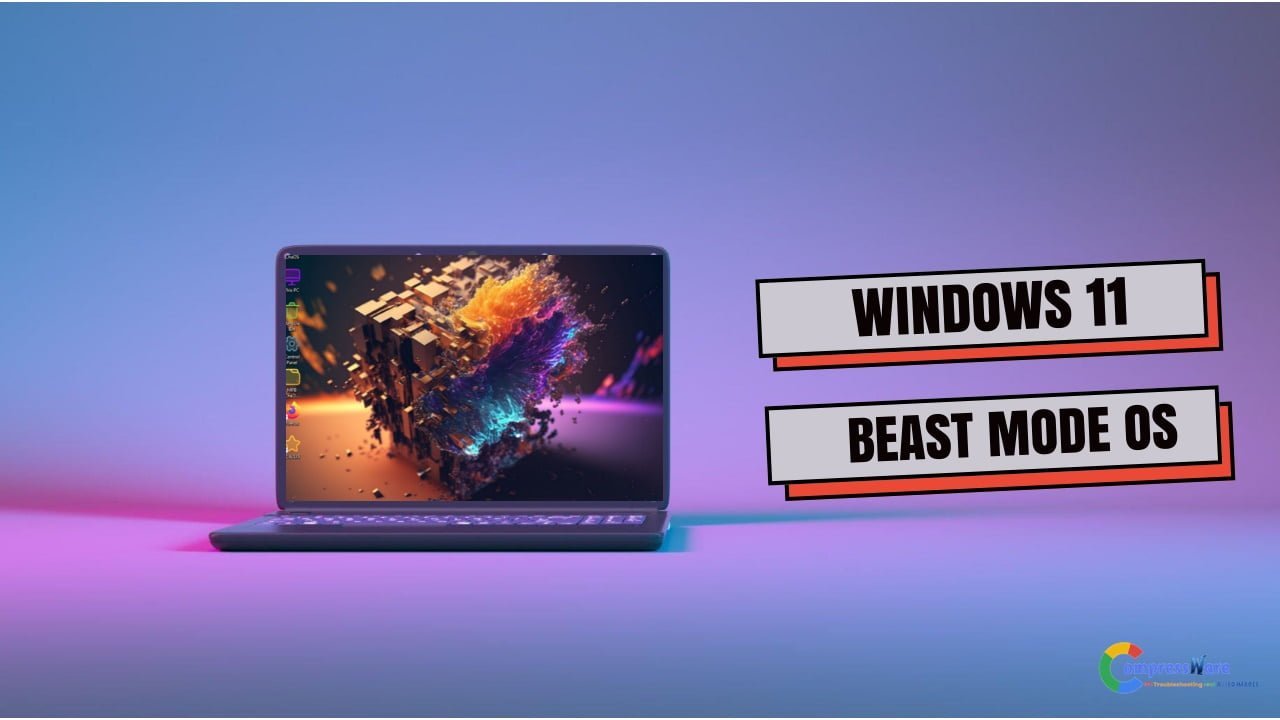 1.6GB  |  v22H2  |  Super Lite OS  |  32-bit - 64-bit  |  Build 10.0.22621.1413 |  September 2023
Welcome to Pawpawsoft.com the blog, Today we are sharing a new custom-built Windows 11 Super Lite 22H2 ISO 32-64bit ENG V2 Google Drive zip file for download.
In Windows 11 Super Lite 2023 OS, you get over 100+ preinstalled tools, software, and apps, along with various customization features that distinguish this OS from the original. When you install Windows 11 Super Lite 2023 64bit OS on your laptop, you will get all the preinstalled software on your desktop after installation is complete, so you won't need to download anything from Google.
It was built by a third-party developer for specific purposes and is mainly designed for gamers. The Windows 11 Super Lite 22h2 32bit OS is compatible the majority of hardware and software.If your laptop has 2GB and 3GB RAM still you can install this OS on your laptop, it is fully compatible for all major laptops.
This Windows 11 Super lite 2023 edition os is very fast and shuts down your computer within two seconds, The OS also includes built-in virus protection, a modern design, and 20 High Definition wallpapers, making it more enjoyable and powerful.
So I hope you like this Operating system.
Some features have been removed from Windows 11 Super lite 22H2 EDITION:
Edge Chromium Browser
Edge WebView
Internet Explorer
First Logon Animation
Game Explorer
Lock Screen Background
Screen Savers
Speech Recognition
Wallpapers
Windows Themes
Windows TIFF IFilter (OCR)
Windows System Assessment Tool
Offline Files
Open SSH
Remote Desktop Client
Remote Differential Compression (RDC)
Simple TCP/IP Services
Telnet Client
TFTP Client
Wallet Service
Windows Mail
Assigned Access
Customer Experience Improvement Program (CEIP)
Face Recognition
Kernel Debugging
Location Service
Picture Password
Pin SignIn Support
Unified Telemetry Client (Asimov)
WiFi Network Manager (WiFi Sense)
Windows Error Reporting
Windows Insider Hub
MultiPoint Connector
OneDrive Desktop Client
Remote Assistance
Remote Desktop Server
Remote Registry
Work Folders Client
Device Lockdown (Embedded Experience)
Ease of Access Cursors
Ease of Access Themes
Easy Transfer
File History
Magnifier
Manual Setup (InPlace Upgrade)
Narrator
Projected File System (ProjFS)
Security Center
Steps Recorder
Storage Spaces
System Restore
Windows Backup
Windows To Go
AAD Broker Plugin
Accounts Control
Assigned Access Lock App
Async Text Service
Bio Enrollment
Calling Shell App
Capture Picker
CBSPreview
Content Delivery Manager
Credential Dialog Host
ECApp
Edge Classic Browser
Edge Developer Tools Client
Lock App
Map Control
Narrator Quick Start
NcsiUwpApp
OOBE Network Captive Porta
OOBE Network Connection Flow
Parental Controls
People Experience Host
Pinning Confirmation Dialog
Print Dialog
Retail Demo Content
Secure Assessment Browser
Setting Sync
Skype ORTC
Smart Screen
Webcam Experience
Win32 Web View Host
Windows Defender App
Windows Mixed Reality
Windows Reader (PDF)
Windows Store Back-end Client
Xbox Console Companion Back-end Client
Xbox Game Callable UI
XGpu Eject Dialog
Alarms & Clock
App Installer
Clipchamp Video Editor
Cortana
Family
Feedback Hub
Films & TV
Gaming App (Xbox App)
Get Help
Google's VP9 WebM Video Codec Plugin
High Efficiency Image File (HEIF) Codec Plugin
High Efficiency Video Codec (HEVC) Plugin
Maps
My Office
News
People
Phone Link
Power Automate Desktop
Quick Assist
Raw Image Extension
Screen Sketch
Solitaire Collection
Sticky Notes
Store Experience Host
Tips
Todos
Voice Recorder
Weather
Windows Web Experience Pack
Windows Mail App
Windows Store App
Xbox Game Bar Plugin
Xbox Game Bar
Xbox Identity Provider
Xbox Game Speech Window
Xbox UI
Print Queue
.NET assembly cache
Agent Activation Runtime
AllJoyn Router Service
Application Layer Gateway Service
Application Virtualization (App-V)
Authorization Manager – 32 bit
Authorization Manager
Auto Time Zone Updater
Auto-Rotation Manager
AutoPlay
Azure Active Directory
BranchCache Client
Browser Brokers
Cache and temp files
Capture Service
Cellular Time
Certificate Manager – 32 bit
Clipboard User Service
Cloud Notifications
Collaboration Data Objects for Windows (CDOSYS)
COM+ (Component Services) (management console) – 32 bit
COM+ (Component Services) (management console)
COM+ System Application
Computer Management – 32 bit
Consent UX
Data Sharing Service
Data Usage service
Delivery Optimization
Desktop Activity Moderator (DAM)
Desktop image downloader
Device Manager – 32 bit
Device Picker
Device Setup Manager
Device Update Center
Devices Flow – 32 bit
Direct Access Connection
DirectX WARP JIT Service
Disk failure diagnostics
Disk Management – 32 bit
Disk Quota – 32 bit
DiskRAID tool
Display Switch
Distributed Link Tracking Client
Distributed Transaction Coordinator (DTC)
Dolby Atmos codec pack
DVD Play
Embedded Mode
Encrypting File System (EFS) – Feature
Enhanced Storage
Enterprise Data Protection (EDP/WIP)
Event Tracing for Windows (ETW)
Event Viewer – 32 bit
Exchange ActiveSync (EAS)
File Picker UI Host – 32 bit
File Revocation Manager – 32 bit
File Server Resource Manager
Floppy disk
Folder Redirection
Font previewer – 32 bit
Graphics performance monitor service
Host Bus Adapter (HBA) API
Identity Protection Technology (Intel IPT)
Infrared devices
Input Service (CTFMON) – 32 bit
Intel Indeo Codecs
Internet Authentication Service (IAS)
Internet Printing Client
IP Translation Configuration Service
IPsec Policy Agent
iSCSI Initiator
Kerberos Client – 32 bit
Local Profile Assistant Service
Local Security Policy Editor
Local Users and Groups Manager – 32 bit
Location notifications
Malgun Gothic Bold
Manifest Backup (WinSxS\Backup)
Media Foundation – 32 bit
Memory Diagnostic
Messaging Service
Microsoft Cloud Identity Service
Microsoft Data Access Components (MDAC)
Microsoft GS Wavetable SW Synth (MIDI)
Microsoft JhengHei & Microsoft JhengHei UI
Microsoft JhengHei Bold & Microsoft JhengHei UI Bold
Microsoft JhengHei Light & Microsoft JhengHei UI Light
Microsoft Passport
Microsoft Sync Framework
Microsoft YaHei & Microsoft YaHei UI
Microsoft YaHei Bold & Microsoft YaHei UI Bold
Microsoft YaHei Light & Microsoft YaHei UI Light
MingLiU-ExtB & PMingLiU-ExtB & MingLiU_HKSCS-ExtB
MMGA MAPI
Mobile Device Management (MDM)
Natural Authentication
Natural Language – Sorting
NDIS Packet Capturing (NDISCAP)
Near Field Communication (NFC)
Network and Sharing Center
Network Connected Devices Auto-Setup
Network Discovery
Network Projection
Networked Camera Source
Now Playing Session Manager
NTVDM 16 bit subsystem
OneSettings Client
Packet Monitor (PktMon)
Payments
Peer Networking
Pen Service
Performance CMD Tools for Tracing
Performance Monitor
Phone Service
Photo codec – 32 bit
Photo Viewer – 32 bit
Point of Service (POS)
Portable Device Enumerator Service
Print to PDF
Private Character Editor
Proximity
Recommended Troubleshooting service
Reliability Analysis Services
Remote Access Auto Connection Manager
Remote Access Connection Manager
Remote Access Service Client Tools
Remote Desktop Services ActiveX Client – 32 bit
Remote Direct Memory Access (RDMA) ping tool
Remote Procedure Call (RPC) Locator
Rights Management support
Scanner
Send To Mail and Desktop
Server-Initiated Healing Client
Services (management console) – 32 bit
Servicing Stack – 32 bit
Share Host – 32 bit
Share Media Control Panel
Shared Experiences
Shared Folders UI – 32 bit
Shared Folders UI
Shared modem settings (mdmgl*.inf)
Shared PC mode
Simple Network Management Protocol (SNMP)
SimSun & NSimSun
SimSun-ExtB
Spatial Sound (3D Audio)
Speech API
Storage Quality of Service (Storage QoS)
Superfetch
System Guard
Table Text Service
Targeted Content Service – 32 bit
Task Manager – 32 bit
Task Scheduler (management console) – 32 bit
Task Scheduler – 32 bit
Text prediction
Time Travel Debugger (TTD)
Trusted Platform Module (TPM) (management console) – 32 bit
TV Tuner codecs and support
Universal Notification Platform (UNP)
Unix socket (AF_UNIX)
User Data Access
User Device Registration
User Experience Virtualization (UE-V)
Virtual Private Network (VPN) support
Virtual Smart Card
Virtual WiFi
Volume Shadow Copy
WebClient
WiFi Sync Provider
Windows AI Machine Learning
Windows Audit
Windows Connect Now (WCN)
Windows Disc Image Burning Tool
Windows Encryption Provider Host Service
Windows Firewall (management console) – 32 bit
Windows Help content
Windows Mail Communications Library
Windows Management Instrumentation Tools
Windows Performance Recorder
Windows Push Notifications Service (System)
Windows Recovery (WinRE) – Cloud download
Windows Remote Management (WS-Management)
Windows Search
Wired AutoConfig
WMP Network Sharing Service – 32 bit
BitLocker Drive Encryption
Camera Frame Server
Component Package Support
Contact Data
Diagnostics and Troubleshooting
Disk Quota
Extensible Authentication Protocol (EAP)
File Trace MiniFilter
Help file support (CHM)
Internet Connection Sharing (ICS)
Microsoft Management Console (MMC) – 32 bit
MobilePC
MPEG-2 Splitter
NDIS User Mode I/O driver
Network Data Usage Monitoring Driver
Performance Logs and Alerts
Routing and Remote Access support
Sensors
SMS Router Service
Spell Checking
System Event Notification Service (SENS)
System Reset for Windows
Tablet PC
Telephony
UPnP Device Host
User Data Storage
Windows Audit (Tools)
Windows Image Acquisition (WIA)
Windows Recovery (WinRE)
WLAN
WMP Network Sharing Service
WWAN AutoConfig
Some of the Services have been Disable/Enabled/Hided from Windows 11 Super lite ISO V2 OS
Disable Automatic Download and Install of 3rd Party Apps
Disable Automatic Download and Install of Microsoft Teams App
Disable Automatic Windows Upgrade
Disable Cortana App
Disable Microsoft Reserved Storage Space for Windows Updates
Disable Windows 11 Installer Hardware Check
Disable Windows Defender
Disable Windows SmartScreen
Enable DISM Image Cleanup with Full ResetBase
Enable Fraunhofer MP3 Professional Codec
Enable Windows Classic Context Menus
Enable Windows Local Account
Enable Windows Photo Viewer
Force .NET Programs to Use Newest .NET Framework
Hide Taskbar Chat Icon
Hide Taskbar Meet Now Icon
Hide Taskbar News and Interests
Hide Taskbar Search Bar
Hide Taskbar Task View Icon
Hide Taskbar Widgets Icon
Windows 11 Super lite 22H2 ISO Image 2023 Edition (Custom Build OS) Included
 languages:
Added English- USA Only (You can add many languages and keyboards according to your need)
Windows 11 Professional Super lite 22h2 ISO ENG-US
System Requirement
Developer & Publisher: Microsoft
Custom Build by: @tcaxeosworld.wordpress
Build version: Windows 10 Pro 10.0.22621.1413
Architecture:  32bit – 64bit.
Release: September 2023.
Processor: quad-core processor and Higher.
RAM: 2GB minimum for smooth running.
HDD: 20 GB hard disk space for installation.
How to Create a
Windows 11 Super lite 22h2 ISO v2
OS Bootable USB Flash Drive Using an ISO Image 
How to Install Windows 11 Super lite 22H2 Edition OS on your PC/Laptop/Mac Full Guide
Here is the complete Windows 11 Professional Super lite 22h2  ISO image OS installation guide.
Windows 11 Super lite 22H2 Edition ENG-US
OS Preview












How to download
Windows 11 Super lite 2023
ISO Image V2 Google drive zip file Just 1Click
To make it easier for the user to download, we have uploaded all the Windows 11 Super lite 22h2 Edition ISO image 64bit v2 direct link on platforms like Mediafire, Mega, Google Drive, archive, and Reddit. You will find the download links below.
Windows 11 Super lite 22H2 Latest 2023 Edition iso image Google drive zip file (1.6GB)
Download Windows 11 Professional Super Lite All Previous Versions:
I hope I shared all the information regarding the Windows 11 Super Lite 22H2 ISO Image Google Drive zip file in this post still want any help comment below.