How to Convert JPG to Excel (Online Tools For Windows 11/10/8/7
Converting JPG, PNG, GIF, JPEG, BMP, and other formats to editable Excel files is simple right now in 2023. All you need to drag n drop the files into the relevant converter that lets you transform (export) images as Excel files online. Certain sources provide free to process jpg to excel converter online that lets users convert jpg to excel format using OCR-based text extraction.
Well, no matter what the reason you have or how frequently you want to convert images to Excel files, these below-mentioned converters work best online and free.  
#1.   EasyPDF Converter
You can get the full-fledged image to Excel file conversion experience from this easy-to-navigate jpg-to-Exc converter online source. It is indicated as the most convenient way to export jpg as Excel with OCR results as it is packed with a simple interface.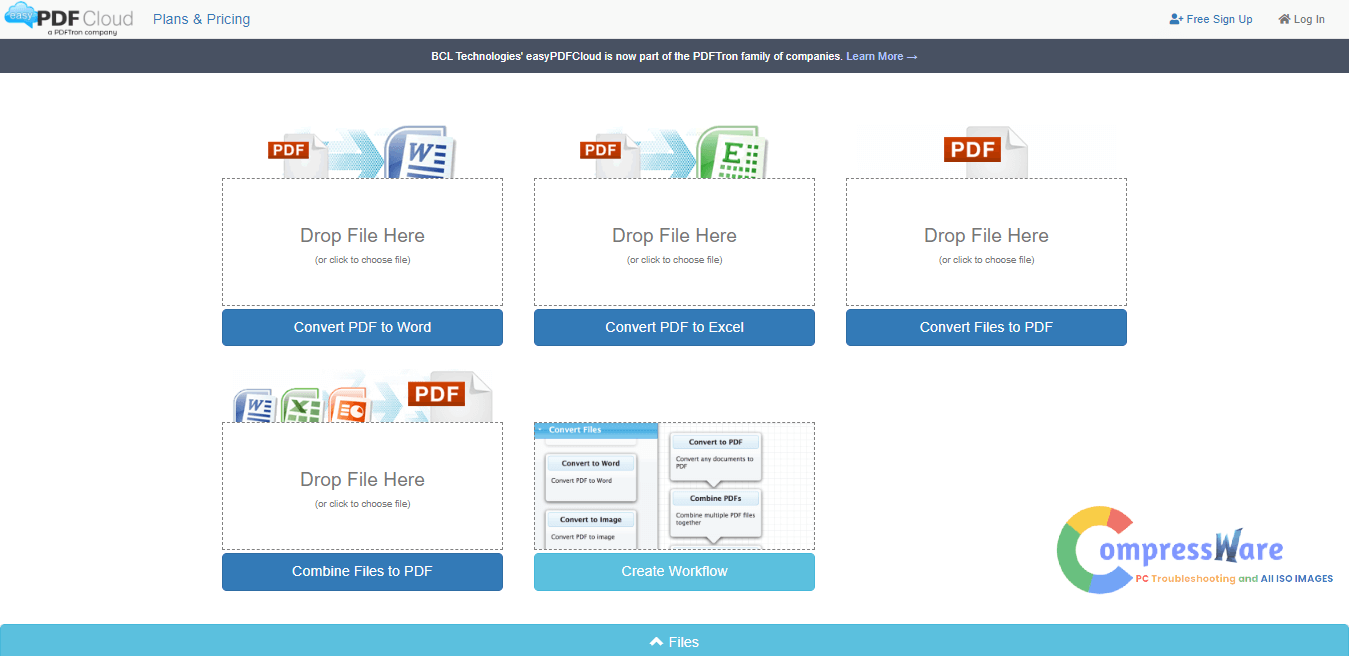 With this online converter, you can make conversions from JPG images to Word and editable text files free of cost. Fortunately, there is no registration and additional program installation involved, just drag n drop to get the converted files.
How to Change JPG to Excel Online with EasyPDF?
First, add the JPG image file to this JPG to the Excel converter online. Or, this tool lets you proceed 
with direct image file uploading from a computer, Google Drive, or Dropbox

Click on the "Convert Image button" and let this handy tool process the conversion.

You just require to wait for a couple of seconds to till the conversion from image to Excel is completed 
and download the converted file
#2.  Smallpdf
SmallPDF is another authorized platform that is loaded with full-fledged online converters to provide easy-to-file transformation. It does not contain a jpg to excel converter exactly that lets you make conversions directly, it first turns your jpg image to pdf, and then adds the converted pdf into PDF to excel converter to get Excel editable spreadsheet format.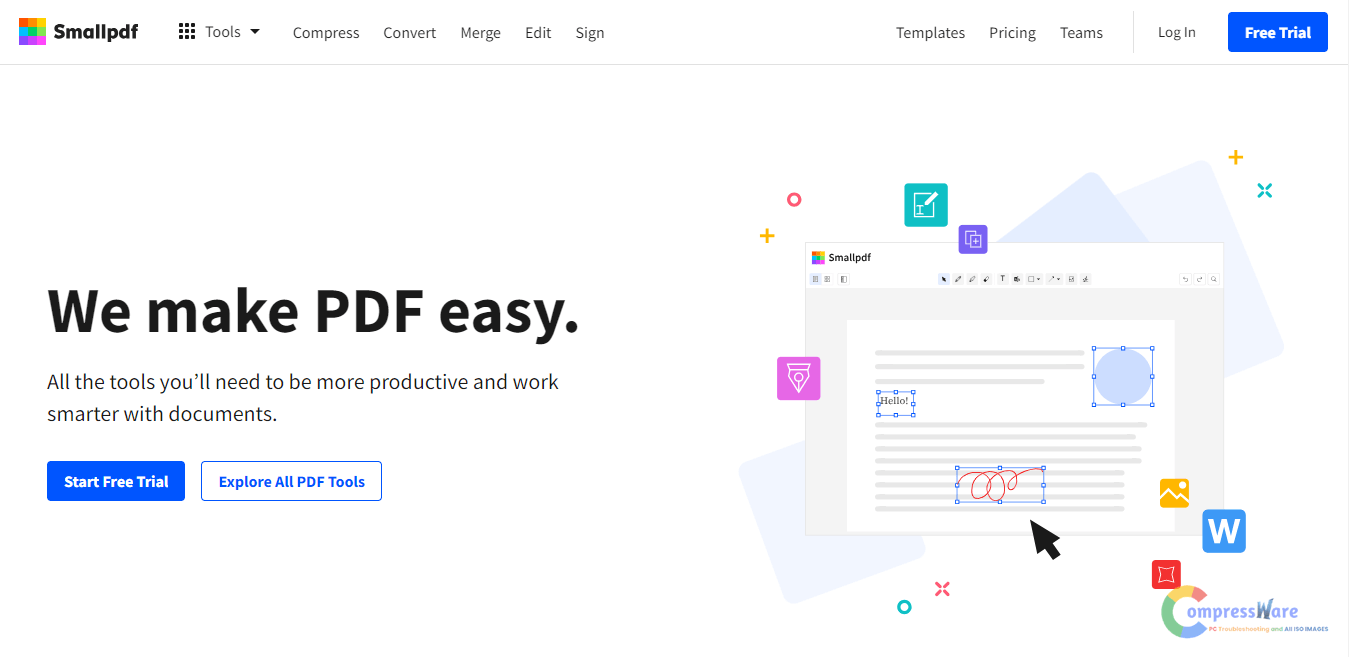 How to Convert JPG to Excel Spreadsheet with Smallpdf?
To start, you need to add the jpg image file and let this converted save it in PDF format

Right after that, simply download the file and make an instant hit on the "Start Over" button 
that is placed on the bottom-right corner of the converter

Right after that, upload the newly converted file and hit the "to Excel" button, and let this
 program process the conversions

Once the process gets completed, you could easily download the newly converted Excel spreadsheet
#3.  Cardscanner
Although it is mainly loaded with an image to text converter that processes with OCR (Optical Character Recognition). In addition to that, you can obtain a jpg to excel converter online to extract text from existing image files and store it into an editable Excel spreadsheet without any distortion.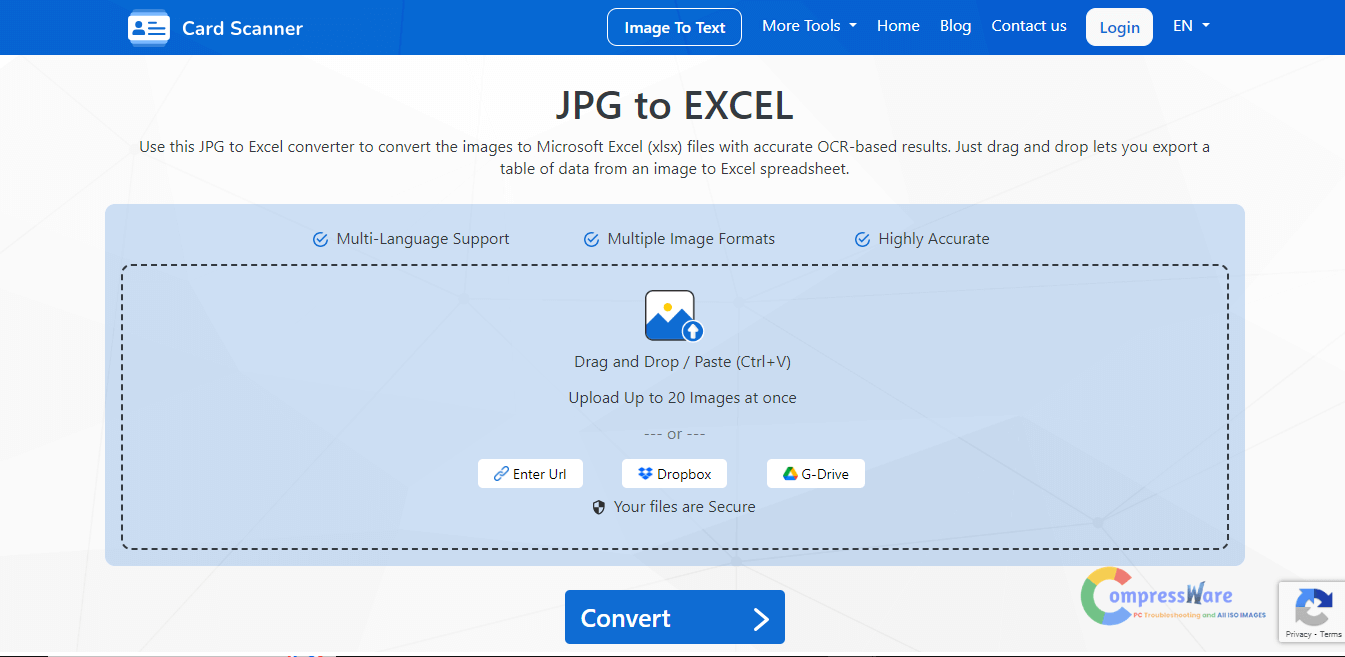 You can convert PNG to Excel, jpg to Excel, web to Excel, gif to Excel, and more formats with a single go. Start with the OCR-based desktop application that enables you to transform pictures to Excel format free of cost.   
How to Convert Photos to Excel with Cardscanner?
Open Cardscanner.co from the web-browser

Navigate to > More Tools > JPG to Excel converter online

This tool lets you upload up to 20 images at once for swift batch conversion

Click Convert and wait for a while to download all of the images with a single click
#4. Theonlineconverter
  It is referred to as a comprehensive desktop application that supports nearly all frequently used formats of images, documents, pdfs, eBooks, and more. You can now export jpg as Excel (xls/xlsx), word (doc/docx), CSV, PDF, and certain other formats with a single go.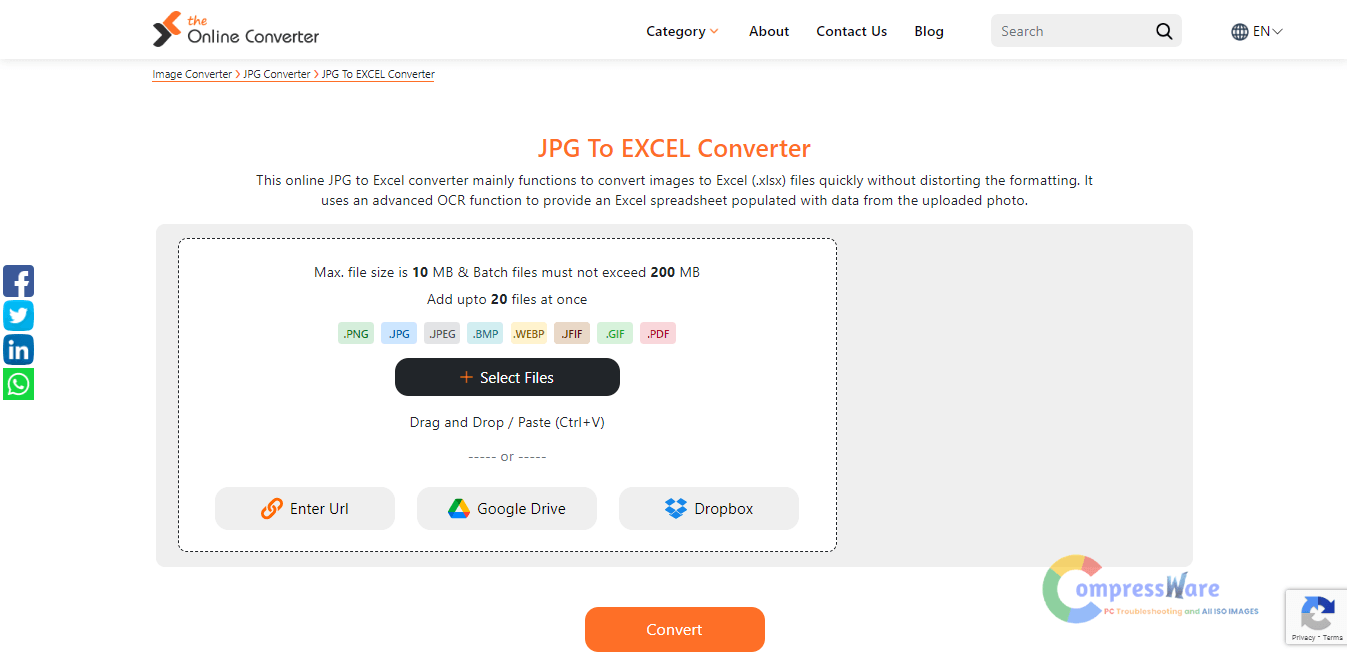 You can even import any type of image into this JPG to Excel converter online and process the conversion without any hassle.   In addition, there you can fetch two different online free tools such as PDF Password Protector and PDF Unlocks that lets you add the password to existing PDF or unlock password-protected PDF files, respectively.
No need to remember credentials; regarding registration as it does not require such parameters, simply drag and drop and process the conversions.
How to Convert Picture to Excel with theonlineconverter?
Open theonlineconverte.com and type search bar JPG to Excel converter

Add your existing JPG or other images by using any one of the given uploading option

Now choose the format either you want to export images as xls or xlsx or any other desired document formats

Click Convert and start Downloading all converted files at once
Final Word
So far, we have compiled the best converters from instant JPG to Excel conversions. No doubt each and every of these is loaded with certain features, the one developed by cardscanner.co is considered a boss in the race. Therefore, start transforming tables in images into Excel files that keep the data fully sorted and can be edited later on.    
NEXT READ THIS: